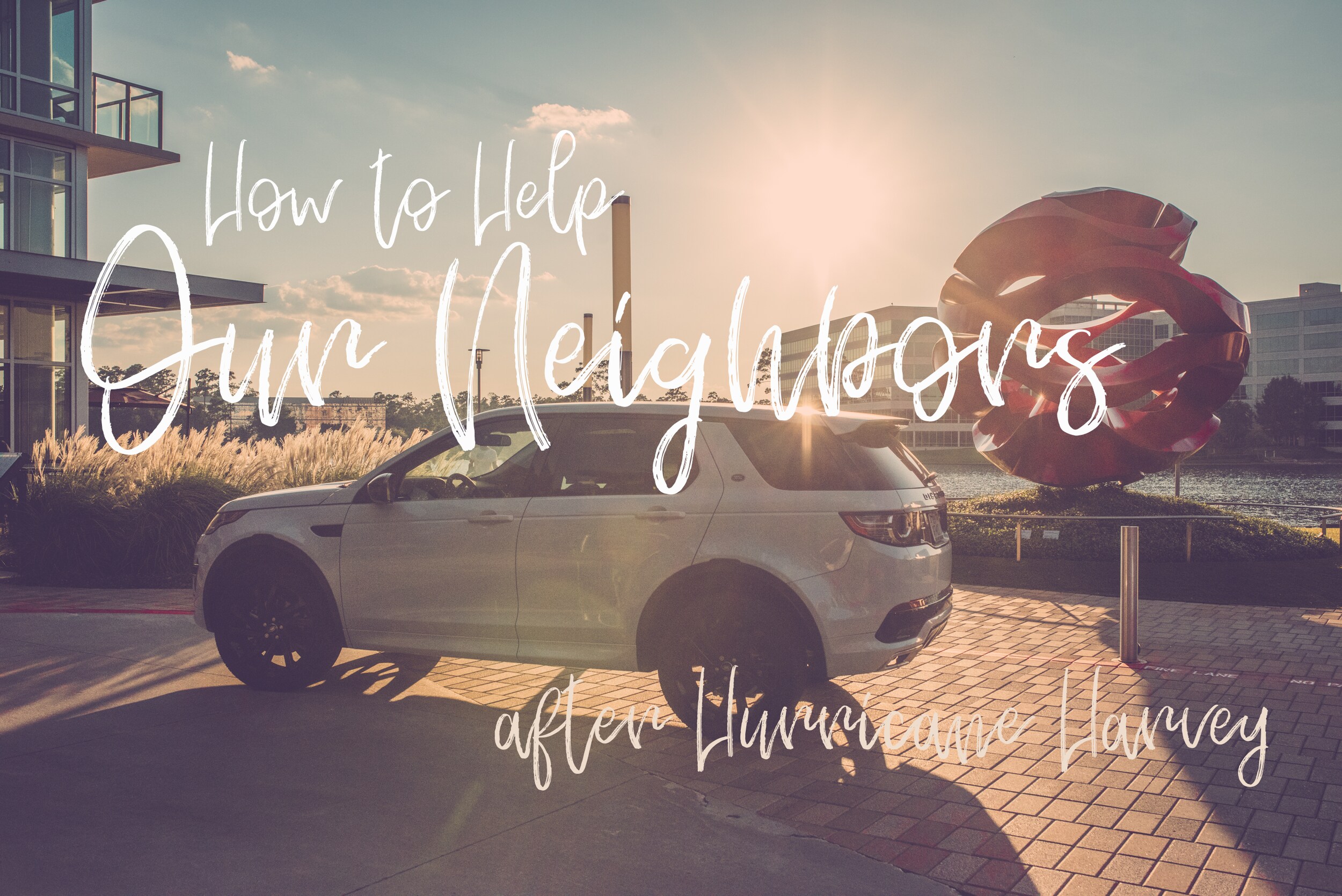 As we recover from the devastating impact of Hurricane Harvey in our neighborhoods, our hearts, thoughts, and prayers are also with everyone in Rockport, Houston, and our Gulf Coast Communities. As the water recedes, every day is a challenge and we remain Texas Strong.
We love our community and have put together a small list of efforts you can help with a focus on the Northern part of Greater Houston (Woodlands, Kingwood, Humble, Conroe, Montgomery, ect).
Texas Wolfdog Project: Rescue Adoption and Education in Magnolia
??
WE NEED YOUR HELP!
??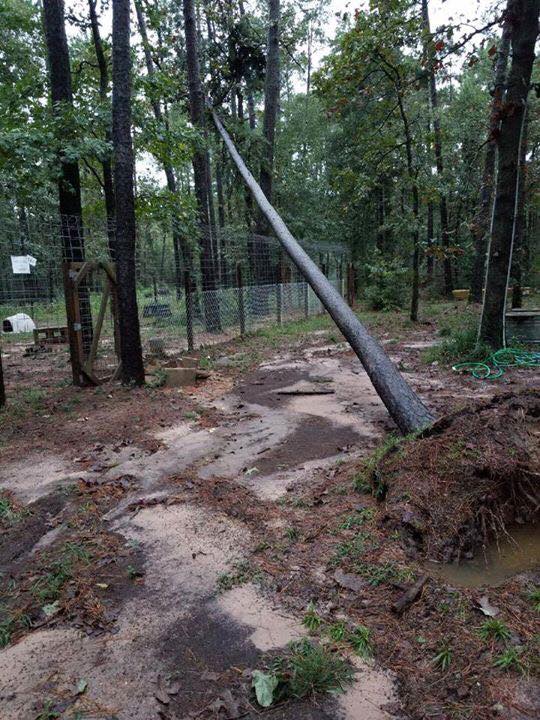 HURRICANE HARVEY CLEAN-UP/ENCLOSURE COMPLETION:
We are blessed to have survived the floods of Hurricane Harvey. We have minor damages and the weather has delayed the completion of our enclosure needed to rescue woofers. VOLUNTEERS are needed NOW this SATURDAY Sept. 2nd. 9:30am-5:30pm. Please comment if you can help!
????
~TWP


Donations are being accepted:



https://www.paypal.com/

donate/

?token=qORTKRqWo6wVianyQvOP

aleZ2sLgYf9p_svbW3YvZwD7s1

V_W8hEV_gM50kceC3ycGgXi0&c

ountry.x=US&locale.x=US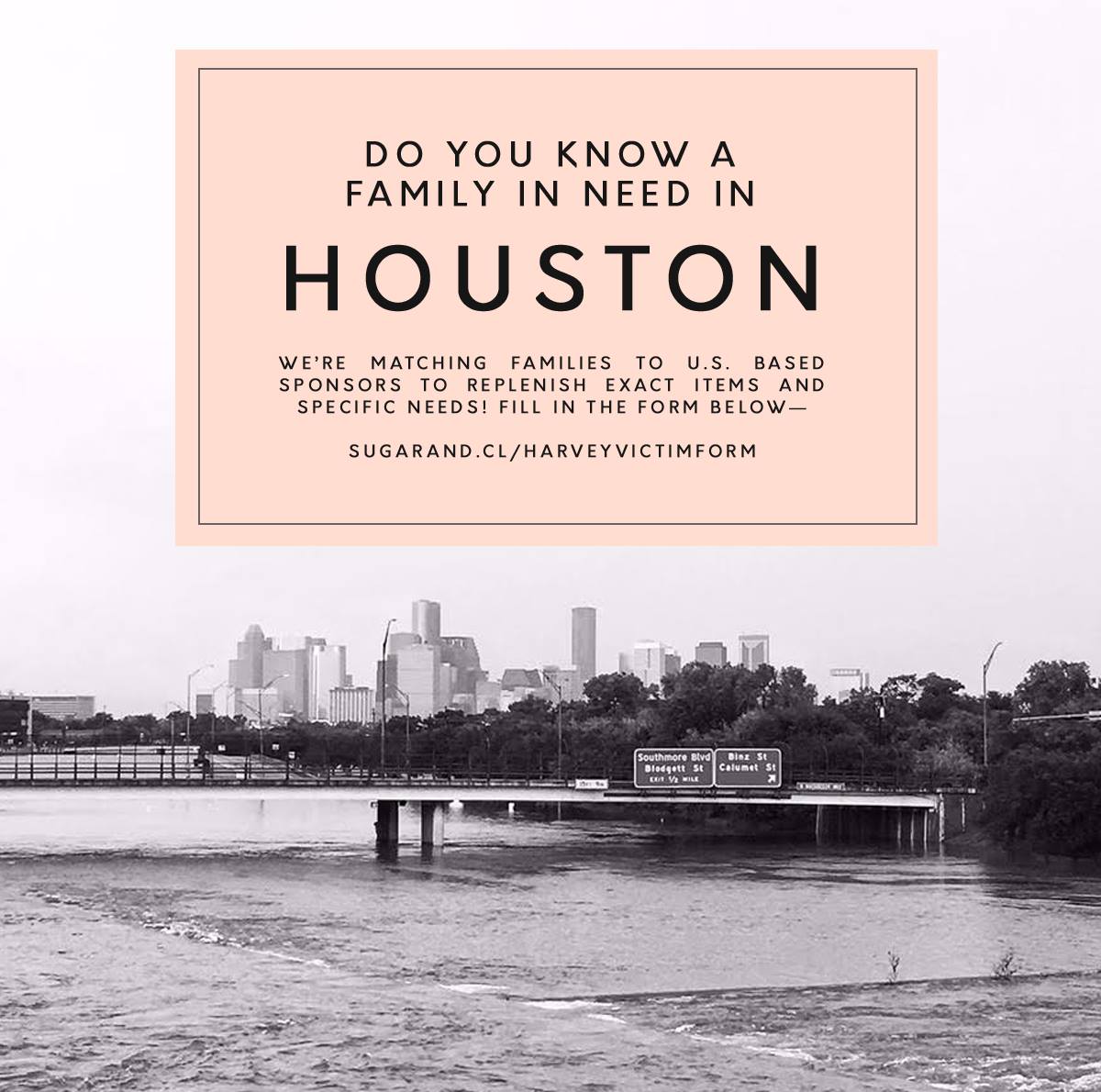 We've gotten HUNDREDS of people reaching out to sponsor EXACT family needs (not old, uncleaned donated items!) to replenish specific survivor family losses, and now we need your help to spread the word on who needs help the most! So far we've been able to replace new mattresses, new children's clothes, back to school items, a princess toddler bed, toiletries, and more! Please have families fill out the survivor form below with specific needs and an Amazon wishlist of their most immediate necessities so we can get them matched. Please share and repost! —
https://sugarand.cl/
harveyvictimform
To sponsor a family -
https://sugarand.cl/
harveysponsorsignup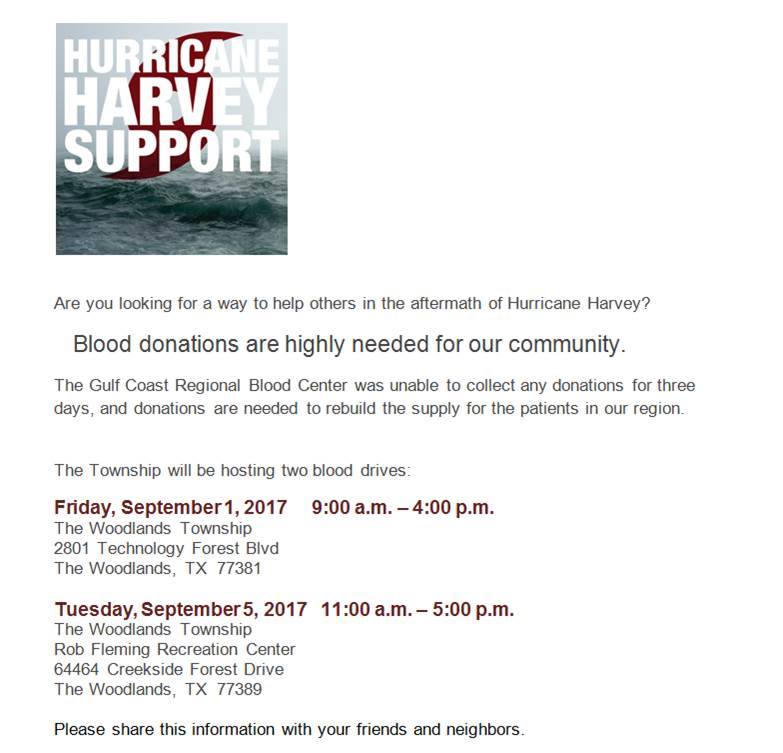 Please help spread the word and consider being a Donor -- we are having two blood drives in The Woodlands to help replenish the supply for the Gulf Coast Regional Blood Center.
TOMORROW-Friday at the Township Building next to Black Walnut 9-4... and TUESDAY at the Rob Fleming Rec Center (old YMCA building) 11-5.
Feel free to use this link to make an appointment... Walk-ins Welcome.
https://
www.commitforlife.org/
donor/schedules/
drive_schedule/264457
FOOD BANKS:
Corpus Christi Food Bank -
http://www.foodbankcc.com/
Houston Food Bank
http://houstonfoodbank.org/donate
IMMEDIATE NEEDS:
Texas Diaper Bank
https://texasdiaperbank.networkforgood.com/.../33717...
Texas Diaper Bank provides essential baby (and senior) items that become scarce or unavailable during disaster, such as formula, diapers,.wipes, etc. They provide to all Texas communities affected by Harvey.
Portlight:
http://www.portlight.org/hurricane-harvey-announcement.html
Assists people with disabilities who have medical needs or require shelter as a result of Hurricane Harvey.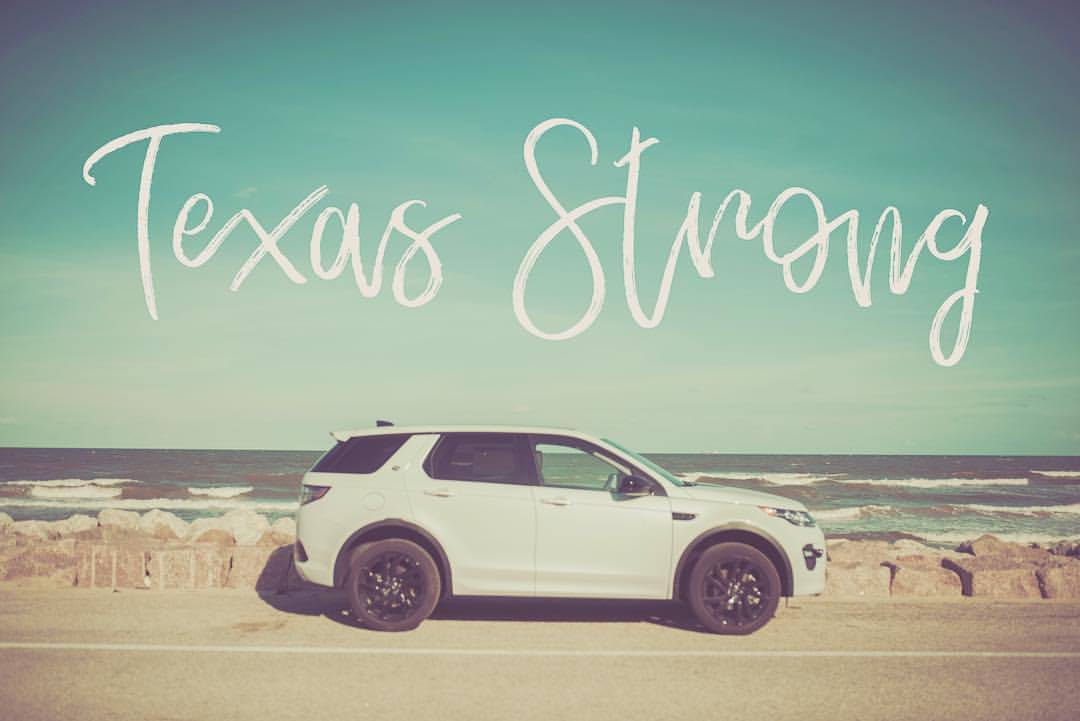 LONG TERM RELIEF:
Avenue:
http://www.avenuecdc.org/hurricane-harvey-recovery/
Local affordable housing organization committed to providing long term rebuilding to hurricane damaged populations.
Baker Ripley:
https://www.bakerripley.org/get-involved/donate
Baker Ripley is a community organization that has a couple of charter schools serving low-income families and they also run a full service organization to help with lots of family and community needs. They are currently the ones running the NRG shelter. You can donate and specifically provide LONG TERM disaster relief, which is badly needed.
United Way of Greater Houston
https://www.unitedwayhouston.org/flood
The money donated stays local and helps to provide a wide array of services long term to those most in need. They are also currently operating our 411 lines here in Houston.
Houston SPCA
http://www.houstonspca.org/program.../disaster-services.html
Providing animal related disaster rescue and relief in this area.
Houston Harvey Relief Fund
https://ghcf.org/hurricane-relief/
Created by the mayor of Houston, Sylvester Turner, as a direct response to individuals and corporations asking how they could help the city.
The Montrose Center:
https://my.reason2race.com/.../HurricaneHarveyLGBTQDisast...
Providing disaster relief and recover for the LGBTQ population in greater Houston. Some members of this population have a particularly difficult time accessing short term housing and shelter options.
All Hands Volunteers:
https://www.hands.org/
Volunteer-driven organization focused on rebuilding and restoring after disaster in the hardest hit and most vulnerable areas. You can donate time OR funds and indicate that it's for Harvey recovery.
_____________________________
Texas Strong, Stronger Together. Call us today at 877-237-2504, we're here to answer your questions. We are also available at 1-800-852-2090 to listen to your needs and provide support.
We are now open normal business hours at your service.