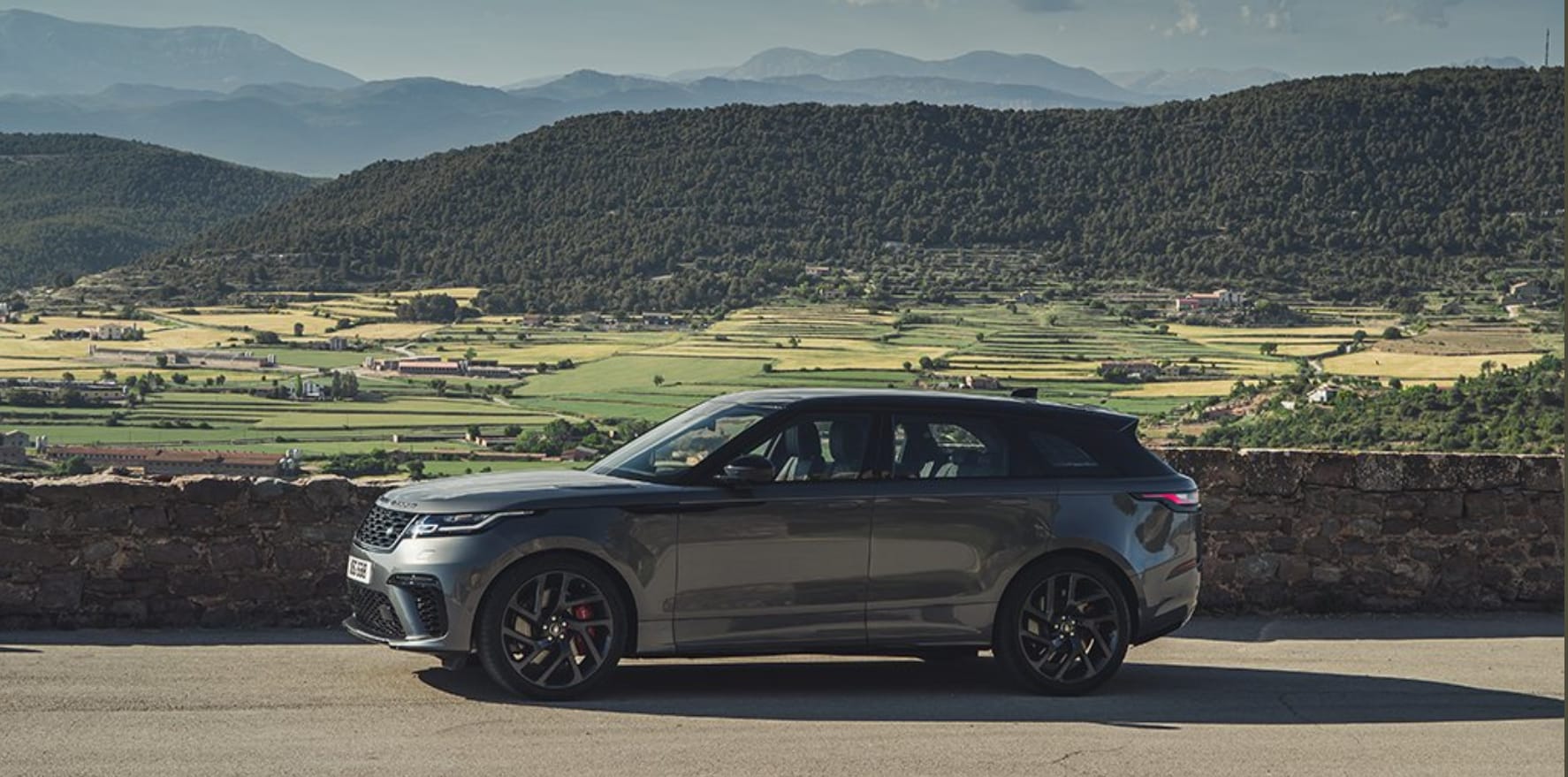 Have you been searching for a luxury SUV with fantastic off-roading capabilities and a dynamic powertrain, yet still remains environmentally responsible? If so, you and your Houston family will find their perfect match with the thrilling 2020 Range Rover Velar, newly designed this year to provide additional design options for Houston drivers.
Power and Agility
The most impressive features found within this powerful SUV lie beneath the hood. With a unique combination of traction-boosting technologies, you'll find a steady drive on any surface when you choose to drive the 2020 Range Rover Velar. Make the most of standard Hill Descent Control and the available Terrain Response® 2 systems which allow for safer off-road performance.
Additionally, all-wheel drive paired with your choice of a V6 or V8 four-cylinder engine earns you no less than 250-horsepower (often more) and keeps your daily commute over slick surfaces a complete breeze.
Driving Responsibly
The unique design of this exteriorly stunning luxury SUV is also environmentally conscious. Its aluminum construction, which makes its sweeping waistline and floating roofline so beautiful, also produces minimal waste. The entire vehicle is actually 85-percent recyclable and its manufacturing process works hard to minimize any waste produced.
Houston drivers will also enjoy the option to choose premium materials as an alternative to leather. Opulent suedes and wool-blend surfaces are available options within the luxurious, tech-filled interior of this SUV. Also on the inside? Two screens, a digital driver's information display, and two climate zones.
Schedule a Test Drive with the 2020 Range Rover Velar near Houston
Want to experience this model for yourself? Take the new Range Rover Velar for a test drive to learn more about what makes this model so special as well as get the hands-on experience with its many features. While you're at it, explore our new inventory for even more exciting SUV options just off the New Grand Parkway near Houston.