Wheel Alignments
at Land Rover Houston North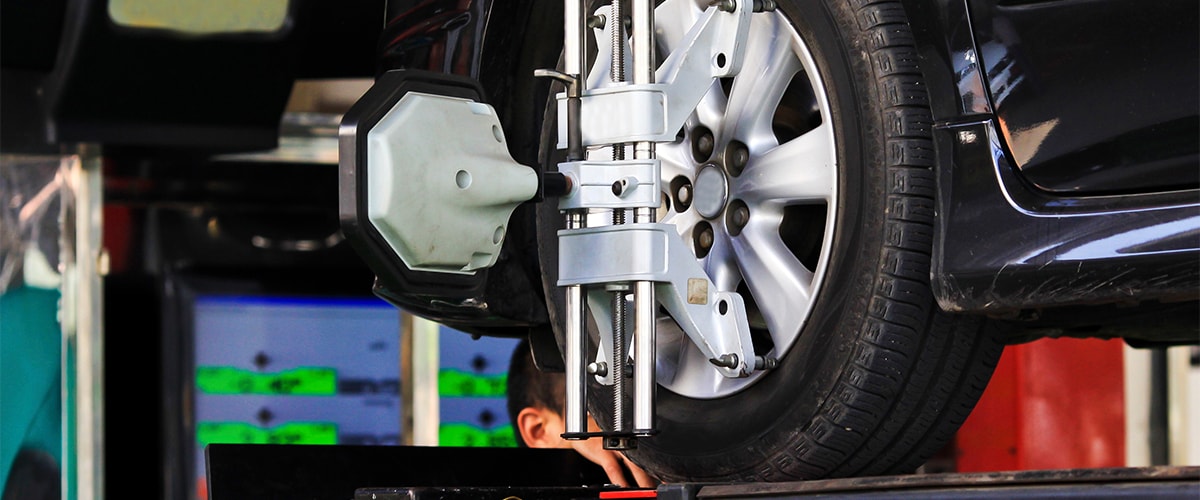 Wheel Alignment at Land Rover Houston North
A major part of automotive ownership is keeping up on routine maintenance. From oil changes to brake checks, keeping your vehicle running smoothly depends on staying up-to-date on maintenance. But with so many components vital to your vehicle, that task can quickly become overwhelming. Thankfully, our service team is here to help.
At our service center, we can handle your maintenance needs. When you service with the professionals, you'll be getting a job done that you can truly count on. That even includes wheel alignment. Although issues derived from wheel alignment issues may show up slowly, they can be detrimental to your vehicle and your tires. Whether it's from hitting a pothole or something else, if something feels different about your drive, it may be alignment.
Improve Your Drive
Wheel alignment may not have a set service interval, but it's something you should have done routinely. If you've noticed your vehicle drifting to the left or right or if your steering is off, it's likely alignment is to blame. Poor wheel alignment can cause increased and uneven wear on your tires, which isn't something you'll appreciate. It can also detract from the control you feel over your ride. If something has changed in the way your vehicle rides, it may be wheel alignment, and we can fix that at our service center.
Because wheel alignment requires specialized tools, it's not something the average driver can perform on their own. Adjustments are measured and checked in small increments to ensure the job is done right. When you get your wheels aligned at our dealership, you can help ensure the longest possible lifespan from your tires.
Hours
Monday

7:00AM-7:00PM

Tuesday

7:00AM-7:00PM

Wednesday

7:00AM-7:00PM

Thursday

7:00AM-7:00PM

Friday

7:00AM-7:00PM

Saturday

8:00AM-2:00PM

Sunday

Closed