Oil Changes
at Land Rover Houston North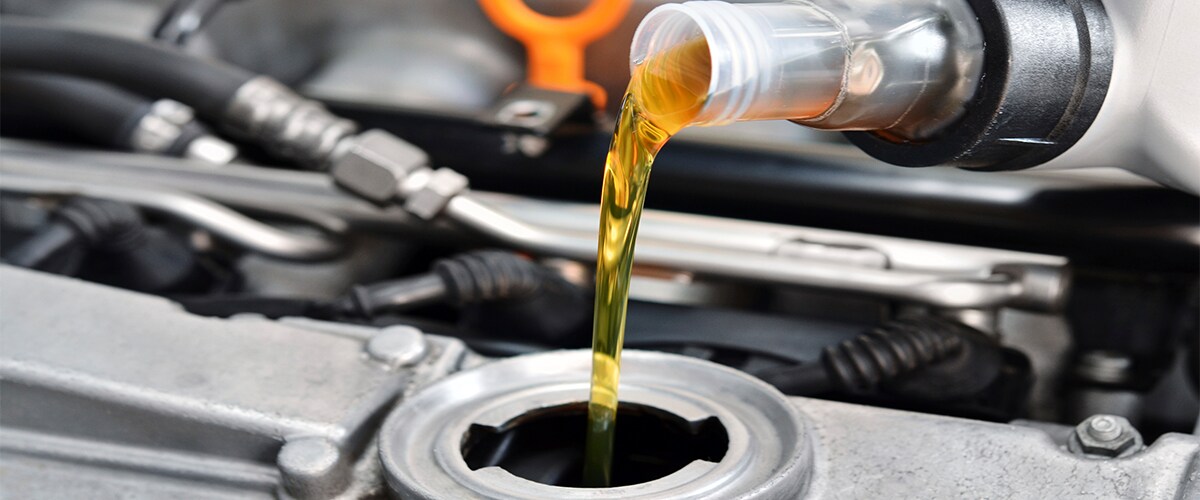 Why Should You Change Your Oil?
Part of successful automotive ownership is ensuring maintenance is done routinely and in a timely manner. When you perform routine maintenance, you can ensure your vehicle can stay on the road for miles to come. And there's no better way to do that than by servicing your vehicle at our dealership. Here at our service center, we can handle all of your service needs, including oil changes.
By routinely changing your oil, you can help keep your engine running smoothly and efficiently. That means you can get higher gas mileage and help extend the life of your engine. Which is something you're likely to appreciate.
Keep Your Vehicle Running Smoothly
Land Rover recommends you change your engine oil every 5,000 to 7,000 miles. But what exactly does engine oil do, and why does it need to be changed? Engine oil is utilized to lubricate the many moving parts within your engine. As the engine is running, parts are rubbing against each other. As the oil is used, it becomes dirty over time, which won't help your engine run as efficiently as it can. Additionally, it could even damage your engine. The best way to tell when it's time for an oil change is to consult your owner's manual but there are other signs as well:
Loud Engine
Oil Change Light Appears
Odd Smell
Black or Sludgy Oil
If you're experiencing these signs, it's likely time to schedule a service and bring your Land Rover to our team.
There's nothing more rewarding than owning a Land Rover model. In order to keep that experience as great as possible, performing routine maintenance is part of the equation. If it's time for an oil change, visit our dealership and let the professionals handle it.
Hours
Monday

7:00AM-7:00PM

Tuesday

7:00AM-7:00PM

Wednesday

7:00AM-7:00PM

Thursday

7:00AM-7:00PM

Friday

7:00AM-7:00PM

Saturday

8:00AM-2:00PM

Sunday

Closed